Subtle Change on iPod nano Pages
Apple made a subtle adjustment to its product page typography for the iPod nano, which makes the text easier to read. There's a slightly higher line-height value, giving each line a bit more room to breathe.
The screenshot below shows the iPod nano page on the left and the PowerBook page on the right.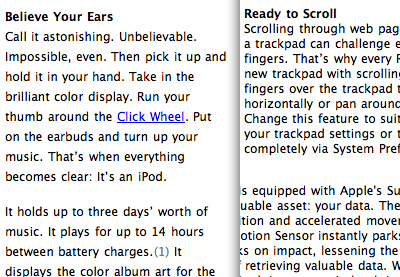 And no, I don't run diffs on every single page. This one jumped right out at me.