WWDC 2006: Waiting for the Keynote
So here I am, sitting on the ground of level two of Moscone West. It's 8:30am and we're all just waiting for the keynote. Not much to talk about just yet. There are a lot of people here. Based on the way they're wrapping the line around the second floor, it might be a very big crowd. Hard to say for sure.
By the way, the WWDC bag has an interesting feature: it perfectly (and I mean perfectly) fits a Nintendo DS and its charger: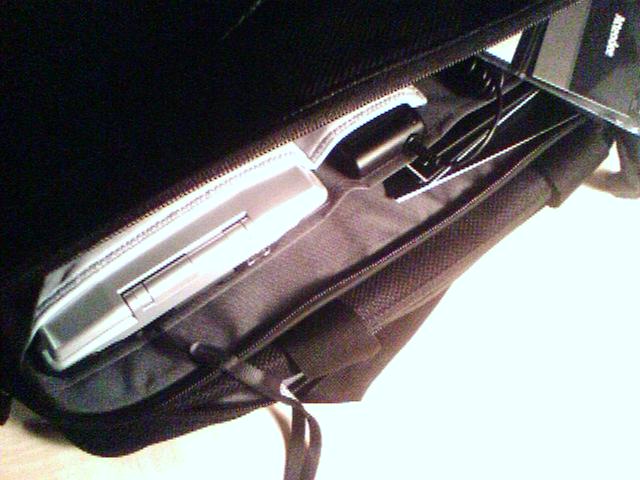 Coincidence? You decide.
More soon.