When Nerds Attack Halloween
I don't know for sure that this sort of thing is more prevalent in Silicon Valley, but it probably is. This photo is from a home in Sunnyvale on Halloween.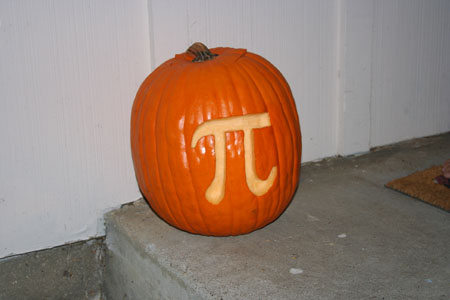 For those that haven't had their coffee yet today, this is, of course, Pumpkin Pi.
One of the houses in the same neighborhood last year had a Tivo logo carved into their pumpkin.
Thanks to Tami for the pic.