Final Notes on TextMate CocoaHeads Talk
Just to sum up and get one last call out, here are the details about tonight's
CocoaHeads
meeting, where I'll be talking about using TextMate for Cocoa development.
Check out the fancy graphics!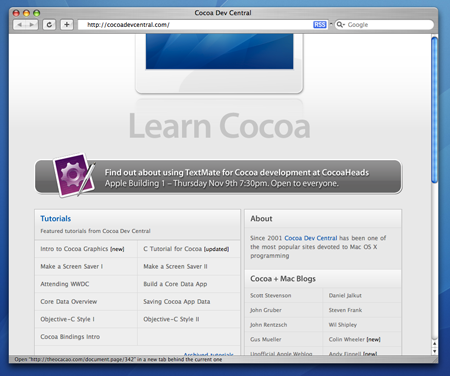 I have two goals:
1. Give people a hands-on feel for how TextMate can make writing and editing code easier and more fun. It's hard to get this from abstract descriptions.
2. Kickstart the local chapter of CocoaHeads that Stephen Zyszkiewicz runs here. Silicon Valley clearly needs a self-sustaining Cocoa user group. What better place for it than Apple?
The meeting will be in Apple Building 1 in the Hong Kong conference room at 7:30pm. You don't need an invitation, just show up. Come a few minutes early so we don't have to leave some poor Apple employee at the door to let people in.
Bring your laptops to follow along. Also, bring whatever project you're working on if you have questions or just want to show it off. A ferocious gang of Mac OS X developers is at your disposal.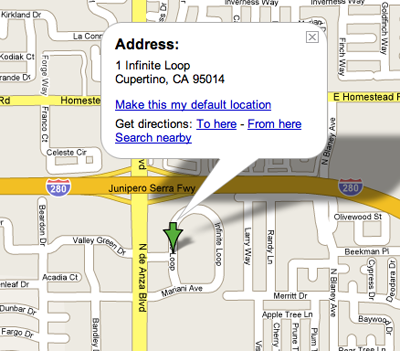 Apple folks, you have no excuse not to come. It's just downstairs or across the quad.
Did I mention there will be fabulous prizes? I'm going to be giving away two free copies of TextMate.