Disable Xcode Build Sound in TextMate
The Xcode bundle for TextMate offers some valuable tools, including the ability to import projects, run tests, add files to the current target, and so on. Most importantly, it allows you to compile using the Xcode build system.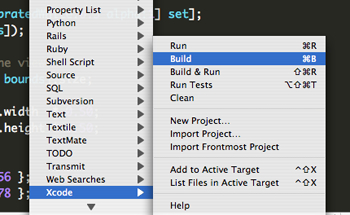 If you've used this feature, you know a harp sound plays when the build is successful, and whistle sound plays when there's an error. This is generally fine, but can get a bit grating when you're making minor changes and rebuilding every thirty seconds. There's a simple solution.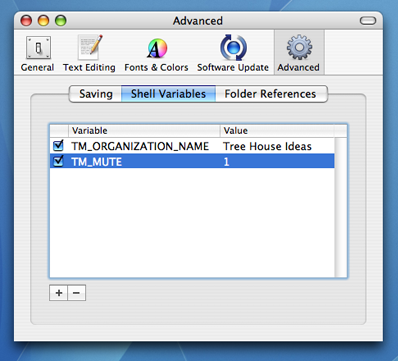 Open Preferences > Advanced, choose the Shell Variables tab and add an entry for TM_MUTE with a value of 1 (
this is described in the Help menu item in the Xcode bundle
).
That's it.