A Stone Age Nintendo DS
I did a double-take when I saw a page dedicated to the Nintendo Game & Watch device. These were single-game portable devices which also happened to be, you know, watches.
So pretty cool, right? Nintendo stuff from any decade is fun. Ah, but wait. When was the last time you saw one of these things? Let's look at, oh, I don't know, the Donkey Kong II model.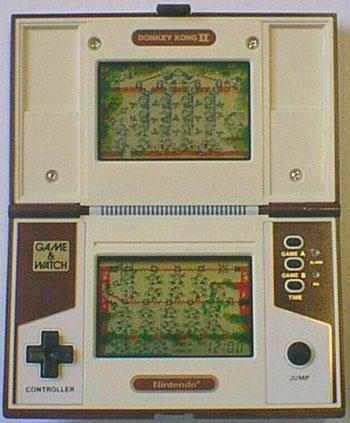 (
image from here
)
Now
I have your attention, right? Twenty-five years before the DS came out, Nintendo already had a dual-screen portable device. Nintendo was ahead of its own time. To be fair, a modern microwave likely has more processing power than this thing. But still.
I originally found this at
The Best Stuff in the World
, and Wikipedia
has more
. I also realize this may not be news.