Dan Wood at CocoaHeads on Dec 14
I asked Dan Wood of
Karelia
to speak at the
CocoaHeads
Silicon Valley meeting next Thursday, December 14. He's going to be talking about development of the not-yet-released Sandvox 1.1 and will be giving away two free copies.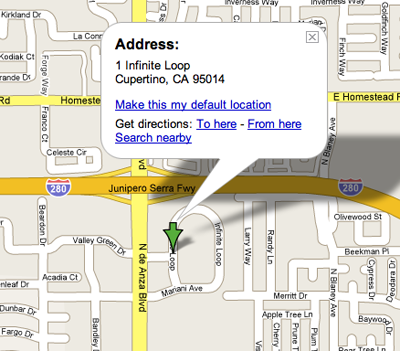 The meeting will be at 7:30pm at Apple Building 1, in the Hong Kong conference room. If you want to bring your own app to do a brief demo and get some feedback, we'll probably have some extra time at the end. As usual, bring any Mac OS X programming questions that have you stumped and we'll try to find answers.
Attendance is free and no registration is necessary. Just show up.
If you're interested in seeing an ongoing Cocoa user group in the Bay Area (
and who isn't?
), please let people know about this through blogging and whatever else you can think of.
Stephen Zyszkiewicz is the "official" organizer. His contact info is on
this page
.