Cocoa Bindings Tips and Tricks: Thursday
The
CocoaHeads Silicon Valley
topic for this Thursday, March 8th will be
Cocoa Bindings Tips and Tricks
. I'll bring some of my own material, and I'm also going to see who else I can get to share some tidbits.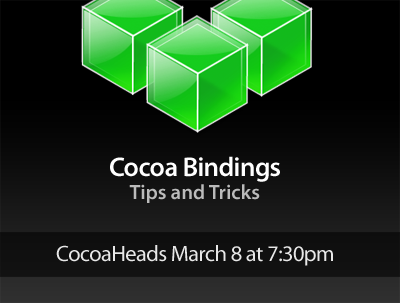 This will probably be a bit of Cocoa Bindings basics, potential gotchas, as well as some super-special tricks that are not so well known. There's a good chance this will end up involving Core Data since the two are so closely connected.
CocoaHeads will be at Apple Building 1 in the Hong Kong conference room at 7:30pm.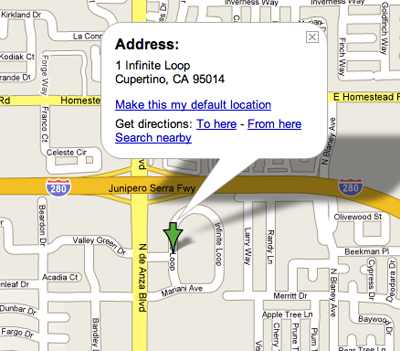 Also feel free to bring all of your Cocoa Bindings-related questions and stumpers, and we'll do our best to get them all answered. We also always like to find time to let people show off the apps they're working on, so bring your laptop.
As always, newbies are welcome. No pre-registration is necessary and there's no entrance fee. It's just for fun.
There's a
mailing list
if you'd like to sign up for announcements.