CocoaHeads Tonight: Cocoa Bindings Plus Leopard
We have a late addition. In addition to the previously-scheduled
Cocoa Bindings Tip and Tricks
session tonight at
CocoaHeads
Silicon Valley, we're also going to get a preview of
Core Animation
along with a high-level overview of other Leopard additions.
Deric Horn of Apple has offered to give us a quick look at some these goodies available to developers in Leopard. This will be a short presentation, as we're still going to make the primary focus of the meeting Cocoa Bindings. But this is a nice bonus for anyone who is able to attend.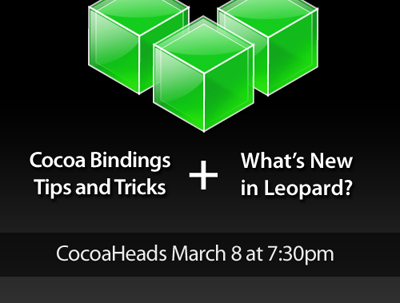 No super-secret features. This is basically an in-person explanation of what's already disclosed about the upcoming APIs. This should be useful information for developers interested in writing Leopard apps, and you're allowed to ask questions.
The meeting is at 7:30pm at Apple Building 1 in the Hong Kong conference room. Bring all of your Cocoa Bindings-related questions. We'll try to touch on both beginner topics and some more advanced material. No pre-registration is required and admission is free.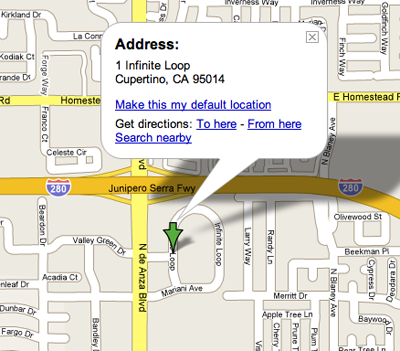 See you there.