CocoaHeads Silicon Valley on Thursday Apr 12
Just a quick reminder that
CocoaHeads Silicon Valley
will meet at Apple Building 1 at 7:30pm this Thursday. I've been talking to a few people to present, but it seems like it's a busy week for everyone. If necessary, I'll do my best to put together a quickie presentation on some Cocoa-related topic.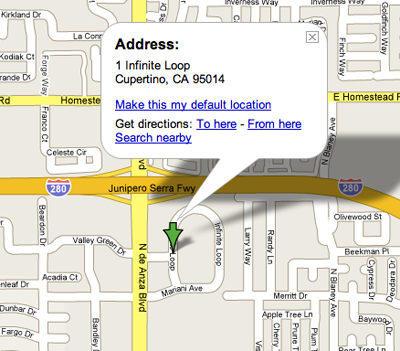 1 Infinite Loop, Cupertino
Hong Kong Conference Room
7:30pm
As always, one of the main benefits of attending is getting help or feedback on your application. It's often much easier to learn this stuff in person, so bring your laptop. There's no registration fee, and programmers of all skill levels are welcome.
If you have an application you'd like to present, or a topic you're willing to give brief talk on, contact either
me
or
Stephen Zyszkiewicz
.