CocoaHeads: Xcode and Visual Studio Compared
CocoaHeads
will be at 7:30pm at Apple Building 1 tomorrow night, Thursday April 12. R. Tyler Ballance of
Bleepsoft
will give us a look at how Xcode and Cocoa compare to Visual Studio and .NET. This should be very helpful to Windows developers who are looking to pick up Cocoa.
The presentation will cover some material in Leopard, such as a high-level look at Xcode 3 and Objective-C 2.0, but we won't go deep into unannounced features for obvious reasons. The idea is to get a snapshot of the two platforms and help link up some of the concepts.
You may want to check out
Tyler's blog
and his
interview
on Late Night Cocoa, which covers web services on Mac OS X.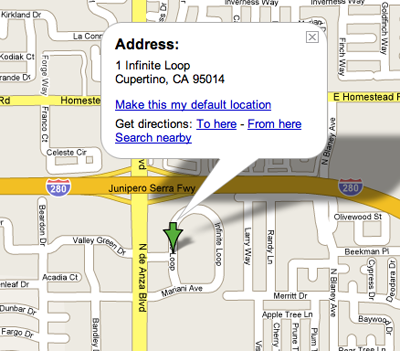 Thursday, April 12 at 7:30pm
1 Infinite Loop, Cupertino
Hong Kong Conference Room
There's no registration fee, and programmers of all skill levels are welcome. In addition to the featured presentation, CocoaHeads is a great place to get help with Mac programming. Based on comments from the last few meetings, I'm going to push for reserving a block of time at the end specifically for help with Cocoa issues.
I'm also going to try to put together one more special surprise, assuming there's time to work the details out.
Sorry about the late notice on all of this, but it's truly been a week for the books. A big thanks to Tyler for signing on at the last minute, particularly given the fact he just moved to the Bay Area a few weeks ago.