Ratatouille Review
I saw a screening of
Ratatouille
at Pixar on Saturday night. You need to see this movie. I'm serious. Honestly, I don't get much out of most movies. Not because they're not good, but they just don't do anything for me personally. They don't make me feel anything or surprise me. Ratatouille does both and constantly evokes an sense of awe.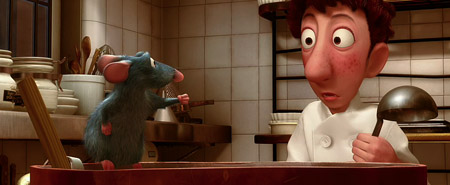 The director of Ratatouille, Brad Bird, is best known for directing The Incredibles, which is one of my absolute favorites
ever
. He renewed my faith in what movies can do.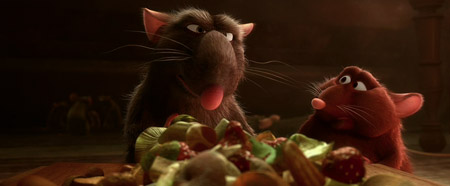 Now you might be thinking
a movie about a Rat who cooks?
Your skepticism is understandable — I thought the same thing at first. Cooking is the main focus of the story, but it's not what the movie is
about
. I'm not going to tell you what it's about, of course. You have to go see it.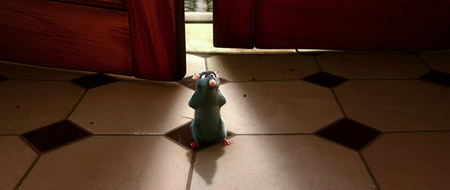 What Ratatouille does is start from a very humble premise, and takes you on wild journey with stunningly beautiful visuals (
only a small portion of which are in the trailer, by the way
) and incredible voice acting. There's a cunning combination of photorealistic scenery and highly stylized characters, setting the stage for getting pulled into the world so far that you suspend the notion that you're watching a movie — or at least I did.
Above all else, though, Ratatouille consistently takes twists and turns that are unexpected. It doesn't take the easy way and stick to proven plot mechanics. It surprises you, and ends up being something much greater than you could expect.
Absolutely one of my top ten.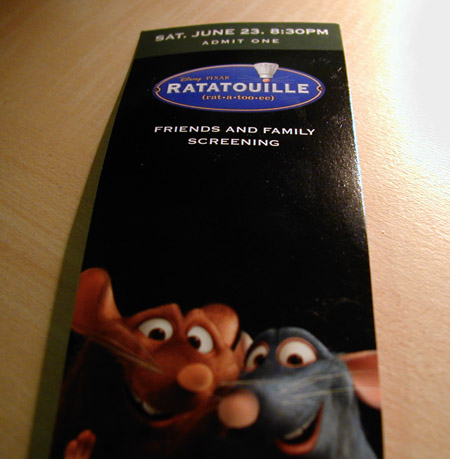 (
thanks Josh!
)