One of My Favorite License Plates Ever
I have thing with license plates. I saw this one while heading toward the Apple Store at Valley Fair tonight to check out the Leopard scene. Not exactly sure where this one is in the list, but it's definitely in the top ten, and maybe even the top five.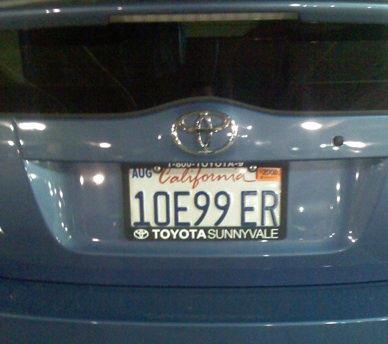 I like the ones that are a bit of a puzzle to pull apart. This definitely fits the criteria.