CocoaHeads Dec 13: Leopard Field Guide
Thursday (tomorrow) night at
CocoaHeads
Silicon Valley, Joar Wingfors and I will be teaming up to talk about real-world techniques for Mac OS X development in Leopard. Joar will focus on tuning memory usage using the
Instruments
developer tool, and I'll be talking on a broader scale about using Xcode, Interface Builder and new API to build a modern Mac OS X app.
This will be the last meeting of the year, so we're going to have some fun and cover a bunch of different topics rather than focusing on just one area. My plan is to talk about Core Animation, Cocoa Bindings, Interface Builder, Objective-C 2.0, and hopefully a few other things. We'll see what time allows for.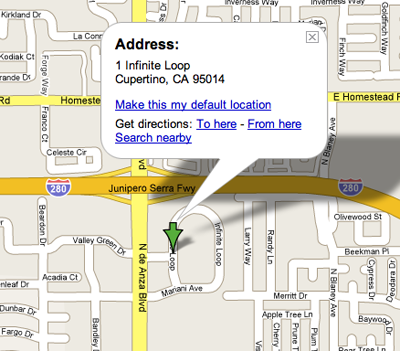 Thursday, December 13 at 7:30pm
Town Hall,
Apple Building 4
If you enter the campus from the main De Anza driveway, turn left and follow the road all the way around until you see the gigantic 4 on the sidewalk. Walk up and knock so that someone can let you in.
See you there.