Core Animation Book in Beta
Bill Dudney
is nearing completion on a
book on Core Animation
, published by The Pragmatic Programmers. A beta version of the book is now available for purchase, which entitles you to a paper copy when it ships.
I haven't looked closely at the material yet, but I did talk to Bill at the last NSCoder Night in Campbell and he said the model is to basically ease the reader into Core Animation concepts. The focus is initially on adding animation to existing Cocoa views, but moves onto deeper details of the Core Animation framework itself by the end of the book.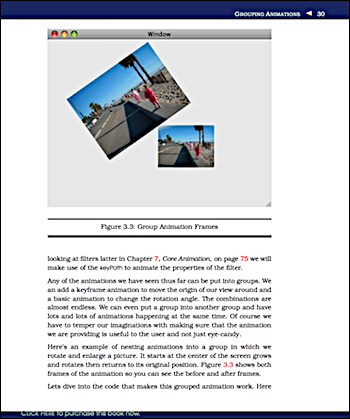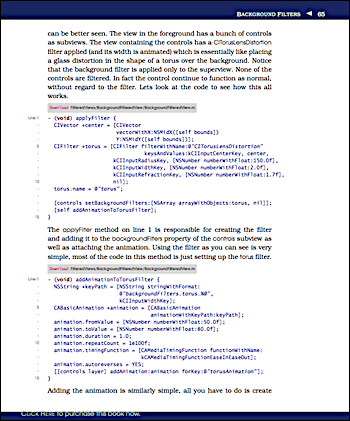 I'm really excited by the idea of a framework-specific title for Mac OS X, which gives the reader a chance to focus on a particular area. It's also worth noting that Bill started out on NeXTStep, moved into Java and wrote several books, and has now returned home to Cocoa. Welcome home.
The table of contents and two excerpts are available at the site now. Bill also has a
blog
, which has some great articles, such as one on
Front Row-like menus
with Core Animation.