A Visit to Pixar
My friend's two kids got to live a ten-year-old's dream last night — a drive over to Emeryville to take a look inside Pixar.
Josh Anon
actually made this happen, walking us around the main building, showing us storyboards, concept art, and full-size recreations of Pixar characters.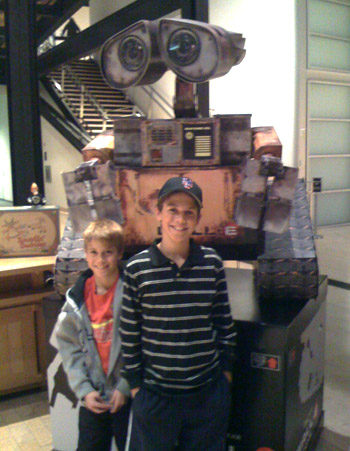 This is my second time getting the mini-tour, but the kids were mostly in shock as first timers — helped by the fact that the whole trip was a surprise. I actually got to see the render farm this time around, but I think it wasn't clear to the kids what a render farm actually, you know,
does
.
I later tried to explain it as "
all of those computers fill in all the colors, light, and shadows.
" Hope that makes sense to them.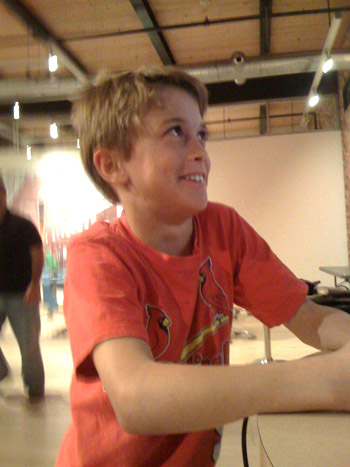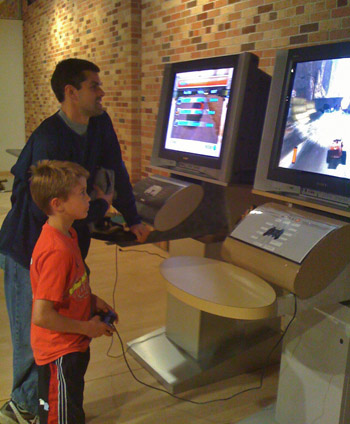 The older boy couldn't stop talking on the way back about how incredible it was. As if the actual tour wasn't enough, they also got to play some video games in the break room at the end. I think Josh was partially just happy to take a break from an intense schedule, but he definitely made their year. You can't fake those smiles.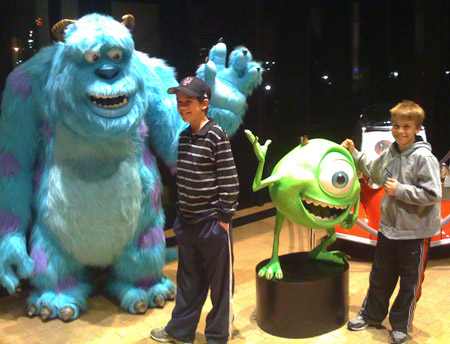 (
Sorry about the phone pics. Cameras aren't allowed upstairs and I didn't want to carry something with me the whole time I wasn't going to use.
)