Wall-E Review
I got to see an early screening of
Wall-E
on Monday night. This is by far the most unique and unexpected movie of the entire Pixar roster, but it's challenging to review because there's no point of reference to compare it to — and I'm not supposed to give away major story elements anyway.
With Monsters, Inc or The Incredibles — both of which are fine movies — you can convey the gist of the plot in a few sentences.
A city of monsters relies on scaring kids to power their city
, or
a family of superheroes tries to find their place in the suburbs
. It doesn't convey the feeling you get, but you can wrap your head around the idea.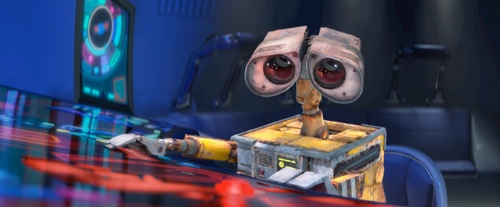 Wall-E is something else entirely. I don't know how to describe what it's about without basically telling you how the whole movie goes. Virtually all of the other Pixar releases focus on belonging to a family of some sort, and growth of the main character. Those moments are here too, but it's almost beside the point.
Wall-E's intense sense of awe for the world around him is what drives the movie, and you can't help but start to see things through his eyes. The most surprising aspect of the storytelling is something I can't outright say because it gives away too much, but most directors would never attempt it.
Young kids will absolutely love this movie. The action is perfectly paced, and the characters are fun and expressive. I'm also confident than any Pixar fan will be sold within the first five minutes. I've focused a lot on how
different
it is, but let's be clear — it's a stunning, amazing movie. One of a kind. The musical score, by the way, is amazing as well.
And the new short that precedes the movie is
fantastic
. Again, completely unlike any previous effort, and
hilarious
. The entire audience was roaring with laughter by the end.
And guess what? The Pixar campus has a new sculpture outside the main entrance.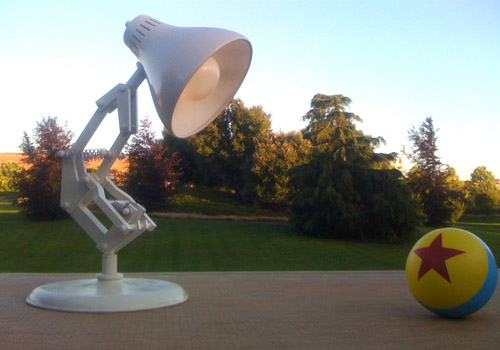 (
Thanks again, Josh!
)