Official Chocolate of This Site
I saw this while waiting in line at the grocery. It just sort of speaks to me for some reason.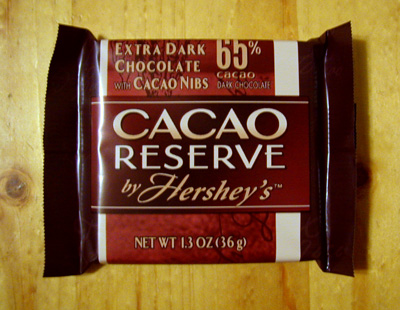 There's the obvious fact that it's a Cocoa product, which is essentially enough in itself. But they actually spell Cocoa the best possible way, and they're kind enough to use a dark-red base for the design.
And it's not just chocolate, it's chocolate with
Cacao Nibs
. Does it get any better? I could also point out that this is a "cocoa wrapper," but maybe that's not actually funny.
So anyway, they have a
website
. If you click the link on the splash page, you end up on the Flash-based site: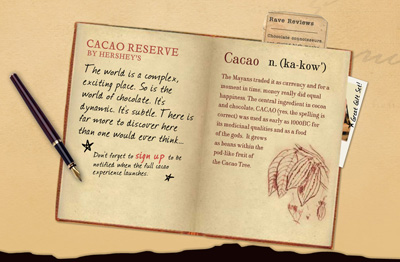 The introduction text reads, in part:
The world is a complex, exciting place. So is the world of chocolate. It's dynamic. It's subtle. There is far more to discover here than one would ever think.
Dynamic
and subtle. You can't make this stuff up.