CoreAnimation Sample Code: ArtGallery
ArtGallery is a simple Cocoa application which uses CoreAnimation layers for layout and display of images. The design is a single custom view which is backed by a single root layer. Additional layers are added to the root layer for navigation, images, text, and so on (
Update: 1.0a
).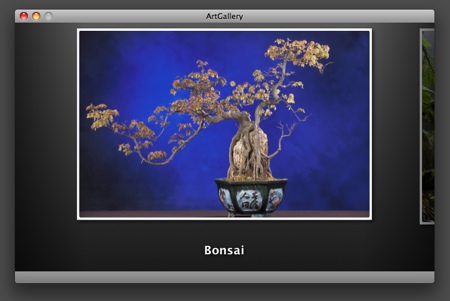 Inset image from Wikipedia
The additional layers are not layer-backed views, they're raw CALayers — all hosted inside a single view. This is a Leopard project and includes examples of:
- Basic layout with CoreAnimation layers
- Subclassing CALayer
- CALayer delegate methods
- Making a view layer-backed
- NSGradient
- Conversion between AppKit (NS) and Quartz (CG) geometry types
- Objective-C 2.0 properties and garbage collection
- Loading data from property lists inside the application bundle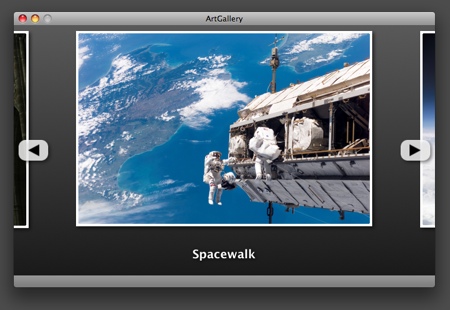 Inset image from Wikipedia
The user experience is a gallery wall metaphor which focuses on one image at a time. The next and previous images are visible from the edges of the view, but initially darkened. As the user mouses over the right and left sides of the view, navigation appears inline and the edges are illuminated. All of the animations are stock effects provided by CoreAnimation.
Download:
ArtGallery Xcode Project
(52k)
Minor update: ArtGallery 1.0a uses pre-defined constants for contentsGravity and better default content size.
Enjoy.
(
Credit to Lucas Newman of Delicious Monster for help with some of the trickier parts of CoreAnimation.
)