New Objective-C Tutorial
I just posted a new tutorial at
Cocoa Dev Central
. This one is called simply,
Learn Objective-C
. This tutorial is aimed at programmers who already have some basic experience with C and are looking to jump right into Objective-C.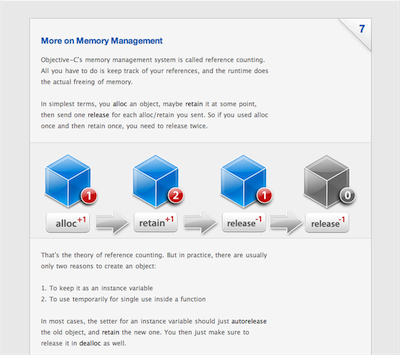 This is, of course, useful for a Mac development, but it's particularly useful right now for anyone who want to write iPhone software but isn't sure where to start. Learning Objective-C is one of the most basic needs you'll have, so hopefully this will help.
I should mention that this article is technically 95% done. I need to make some grammar and graphical corrections, but I wanted to let you guys and girls get started with it sooner rather than later.
If you don't know C already, you can read the
C Tutorial
first, then come back to this one.
I hope you like it. Enjoy.