CocoaHeads at WWDC 2007 Tonight
CocoaHeads Silicon Valley will be meeting at the
Apple Store in Downtown SF
(
Stockton street
) tonight from 7pm to 9pm. The topic is
"Going Indie"
, and we have a number of special guests.
Daniel Jalkut
,
Gus Mueller
, and
Wil Shipley
will be presenting, and
Brent Simmons
will join us for Q&A after.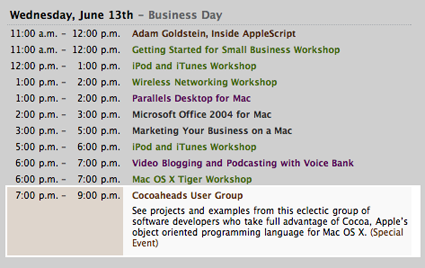 Wil is going to discuss marketing, Daniel will talk about processing online payments, and Gus will give us an overview of the day-to-day process of doing independent Mac development. The plan is for the presentations to be fairly short, so that we'll have plenty of time for questions.
This is your opportunity to come and get insight into specific parts of making Mac development your real-life, full-time job. So bring a good set of questions and we'll do everything we can to get them answered.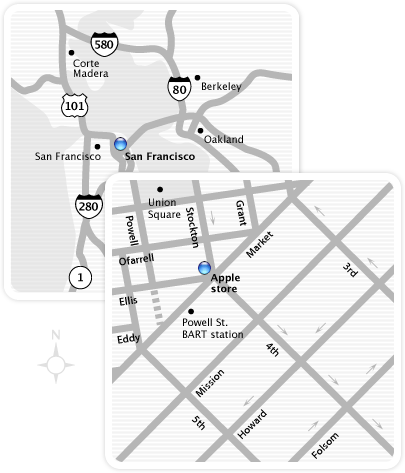 In addition to the main cast, I'm hoping to see a number of up-and-coming Mac developers, who might be able to provide more insight.
I think it should a lot of fun. See you tonight.