CocoaHeads: Objective-C 2.0
Michael Jurewitz will give a presentation tonight on Objective-C 2.0 at CocoaHeads Silicon Valley. The meeting will be in Town Hall at 7:30pm. Objective-C 2.0 is a major language upgrade coming in Leopard.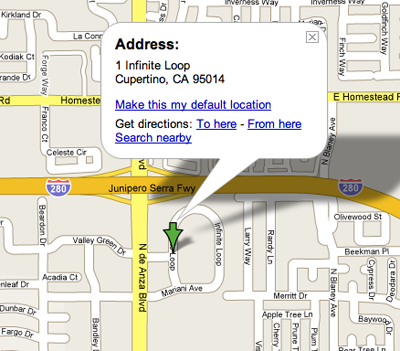 Thursday, September 13 at 7:30pm
Town Hall,
Building 4 Apple
If you enter the campus from the main De Anza driveway, turn left and follow the road all the way around until you see the gigantic 4 on the sidewalk. Walk up and knock so that someone can let you in.
There's no fee or pre-registration required. You can just show up. In addition to the featured presentation, CocoaHeads is a great place to get help with Mac programming, and we often have time at the end for demos or feedback on current projects.
We really appreciate Mike coming out during an incredibly busy schedule. Please come show your support.