CocoaHeads April 17: UI Design Essentials
We've covered a lot of topics at
CocoaHeads
Silicon Valley, but we've never had an entire night on user interface design. On Thursday night, we're setting that right. I'm going to present
UI Design Essentials
on April 17 at 7:30pm at the Apple De Anza 3 auditorium.
The goal of Thursday night is to answer the question: "
how do I go about designing and implementing my user interface?
" Some of this will be basic design theory, some will be specific cases, and some will probably go down to the API level.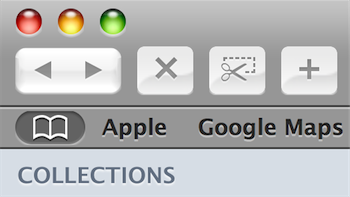 In addition to this, I have a challenge for you.
If you would like to volunteer your app for a UI makeover in public, contact me at <theocacao with mac dot com on the end>. If selected, your current UI will be critiqued and corrected on stage, so only the bravest souls should apply. In return, you will get some publicity for your app and some free design work. If you'd like to volunteer your app, contact me as soon as possible. Like, tonight.
For the rest of you, bring a list of your UI-related questions. I'd also encourage designers to come this time around, particularly those who are interested in getting involved with Mac software.
In addition to the design session, Joar Wingfors has agreed to kick off the meeting with a 15 minute or so "Xcode Tips" session. It's a great way to learn some techniques you may not know about directly from an expert.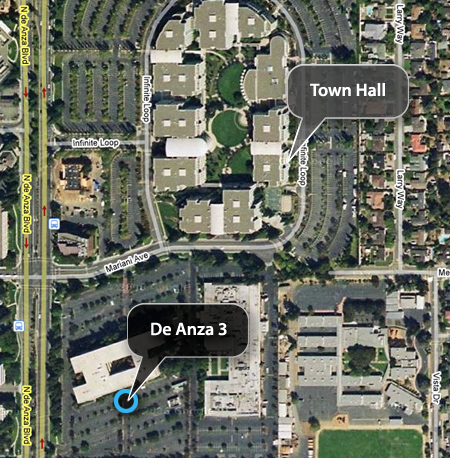 Thursday, April 17 at 7:30pm
Apple De Anza 3 Auditorium
10500 N De Anza, Cupertino
The lobby entrance is on the south edge of the building, on the Stevens Creek side. Walk up and knock so that someone can let you in. There's no fee or pre-registration required. You can just show up.
Also, remember
NSCoder Night
is
tonight
from 7pm to 9pm at
Orchard Valley Coffee
in Campbell.
See you there.