Techniques for Finding a Wii
It turns out that finding a Nintendo Wii is not easy, even one month after the launch. So in a situation like this, I ask myself "what are my resources?" Suddenly, an answer presented itself.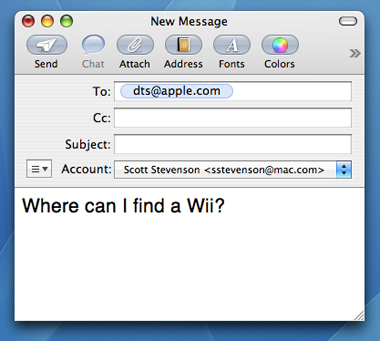 The page for
DTS
reads, in part:
Whether you need direct one-on-one support troubleshooting issues, hands-on assistance to accelerate a project, or helpful guidance [...] Apple engineers are ready to help you.
Works for me.