A Keynote of Surprises
Well, I don't think anybody predicted all of that. So we have an iPod which is an iPhone, which is also actually a Mac. That should make for an interesting WWDC. The device looks amazing, but we all have to wait until June. Apple Computer is now just
Apple
, which is as it should be.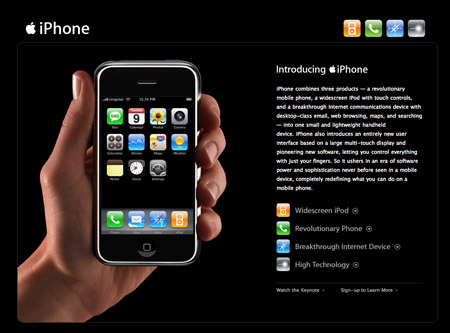 The iPhone looks incredible on every level: simplicity, features, platform, design, you name it. It was really interesting to hear the Cingular CEO echo what Intel has said "let Apple be Apple," with Eric Schmidt saying essentially the same thing.
The other surprises: no iLife or iWork announcement, no Leopard demo. Though the iPhone will clearly run some version of Leopard. Visual voicemail sounds like the greatest thing
ever
. And WiFi support is great.
Gotta love the no-so-subtle Nemo reference.