A Few Delicious Library 2 Secrets
You may remember back in
chapter 465
, I teased about Delicious Library 2, which sparked some curiosity in the comments. Wil
gave permission
to mention
a few
details, and Lucas suggested some reasonable options, so now it's emotional payoff time.
First, one of the main question marks of Delicious Library 1 was "
okay, I have my library filled out, now what?
" That is, it was actually fun to enter all your books, movies, games, and so on, and see them in virtual shelves. But then there was a steep decline in what you could do with your collection.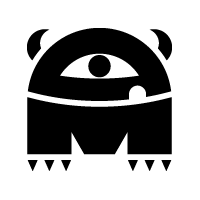 Delicious Library 2 will allow you to automatically export your library to the web, meaning instead of just you looking at your shelves, everyone else on the web can see them, and the contents is automatically updated as you go. Now that's just the
what
of the feature. It's the
how
that's really going to please. This is true Delicious-flavored stuff — nothing less than the exceptional.
The other gap from Delicious Library 1 was the iTunes library had no presence on the shelves, so you were only seeing a portion of your total media selection. Delicious Library 2 has iTunes integration, and does it without trying to be an iTunes replacement. For me, this helps me discover music I forgot I had.
Now, these are maybe some of the most-requested features, but there's even more interesting stuff in store. Two of my favorite brand-new features aren't mentioned here, and the way the web export is done is likely to keep the downloads rolling for quite a while. This is perfect for things like the
DS micro reviews
post from a while back.
You also may just want to buy a copy out of gratitude for all of the stress-testing that Delicious is putting on the Leopard APIs for you. They do some pretty, um,
courageous
stuff with the frameworks.
Of course, you've probably noticed there are no screenshots. There's a reason for that.