CoreAnimation Sample Code: ArtGallery 1.0.1
There have been improvements since the
first version of ArtGallery
. Most notably, there's an example of using a Core Image transition in CoreAnimation, as well as some sound effects.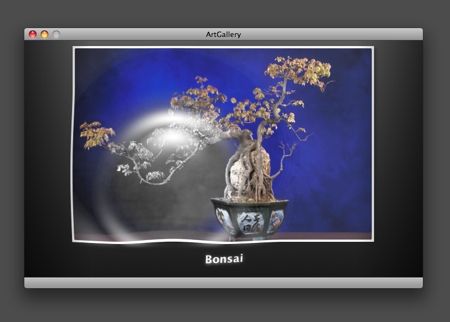 Inset image from Wikipedia
Clicking on an image causes a Mario64-esque ripple as the item transitions to black-and-white. There is also keyboard navigation now and the on-screen arrow controls have been changed to resemble HUD controls.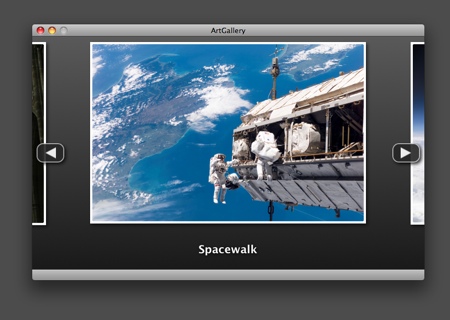 Inset image from Wikipedia
The complete change list:
- Changed navigation arrow appearance to dark HUD style
- Added support methods to NSImage-Extras category:
- (NSImage*)imageByFillingVisibleAlphaWithColor:(NSColor*)fillColor;
- (NSImage*)imageByConvertingToBlackAndWhite;
- Added sound effects
- Added slow-motion for visual effects, activated with the shift key
- Added keyboard-based navigation
- Added ripple effect for switching between normal and alternate images
- Changed contentBorderThickness for main window
Download:
ArtGallery Xcode Project
(156k)
Enjoy.
(
I experimented with using CAScrollLayer as suggested by Alexander Rauchfuss, but haven't been able to get the transition animations to display correctly in that setting yet.
)