Video from UI Design Essentials CocoaHeads
The video from the
UI Design Essentials
talk at last month's
CocoaHeads
Silicon Valley, is now available, along with the
Debugging with Xcode
talk by Joar Wingfors.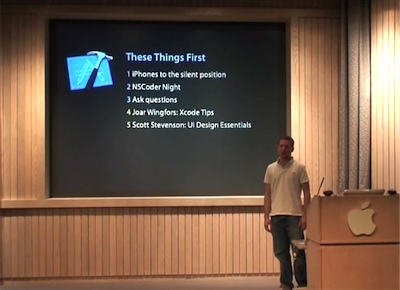 This is a topic that's close to my heart and we had some great audience participation. I'd love to do something like this again on a separate but related topic. We may want to revisit this once the iPhone SDK is out of beta, for example.
Meeting Intro and Xcode Tips: Debugging with Xcode
We start the meeting and introduce Joar, who talks about using tools built into Xcode to help you debug your application. This talk is aimed at Mac development, but Xcode is obviously used for the iPhone SDK as well.
•
Google Video
•
QuickTime HD
(213MB)
•
Slides
in PDF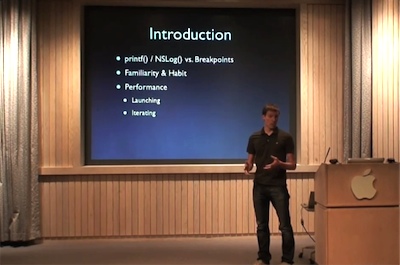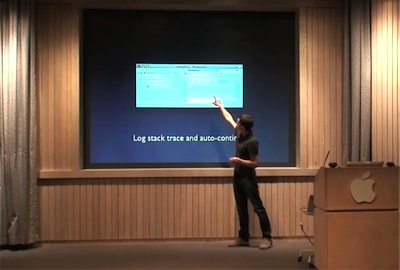 UI Design Essentials
In this presentation, I introduce some of the basic ideas in user interface design, as well as some specific examples that developers often need guidance on. This video is currently only available as a download, though I think we'll try to get it up on Google Video as well.
•
QuickTime HD
(532MB)
•
Slides
in PDF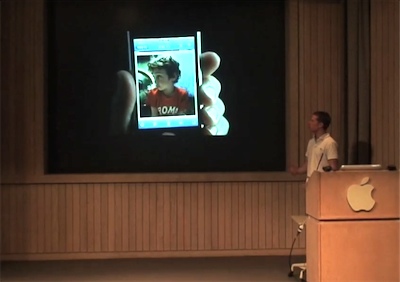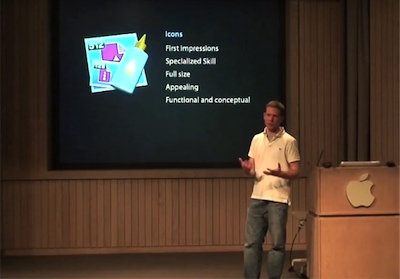 (
The UI Design video does get out of sync with the audio. We want to get this fixed but it takes a lot of time to re-encode everything and upload it.
)
Jacob Gorban of
Apparent Software
was the brave soul who volunteered to have his app,
ImageFramer
, criticized and deconstructed in front of a live audience. As I said in the presentation, the concept of the app is interesting — essentially, allowing users to add decorate frames to their images.
ImageFramer 2.0
is currently in beta, so take a look.
I want to thank some key people. Michael Jurewitz, Apple's Developer Tools Evangelist, continues to go above and beyond the call of duty to make sure CocoaHeads has a place to meet each month. Stephen Zyszkiewicz puts a ton of time into recording, editing, and uploading these videos. And last but certainly not least, Joar Wingfors continues to invest time in helping me come up with and present technical content for the meetings.
When you see these guys at WWDC or even another meeting, please take a moment to walk up to them and tell them thanks. I'm sure they'll appreciate hearing it. Finally, thanks to all of you for showing up and participating. Obviously, that's what makes this whole thing work.