Delicious Library 2 Preview
After a long wait, the time has finally come for some real
Delicious Library 2
details and screenshots. I can't show everything because some of the features integrate with parts of Leopard which are still under NDA, but there is plenty to dive into.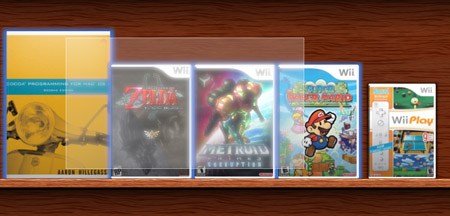 Delicious Library 2 is a Leopard-only app, so it's not at all shy about jumping into new API. When you delete book from the shelf, it doesn't just disappear, it actually
shatters
. Selected items glow an eerie glow, and books, DVDs, and video games fly around the shelves as the thumbnail size changes. All courtesy of Core Animation.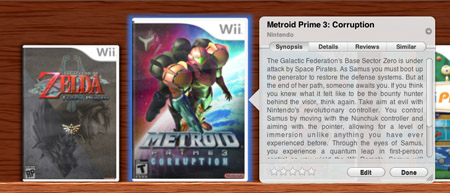 Double-clicking on an item summons the Details panel, which contains a summary, reviews, a list of similar items, a rating, and so on. From a technical standpoint, the implementation of this is clever because it looks like a HUD, pops into view like an iPhone dialog, but repositions itself as the view shifts.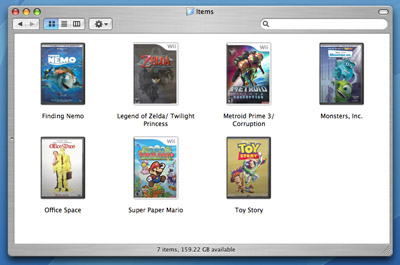 One of my favorite minor (though awesome) features is the ability to drag any item off a shelf and into the Finder. This creates a double-clickable item on your desktop — with full artwork — which you can treat like any other file: put it on the Dock, email it, put it on a server, post it on a web site, and so on.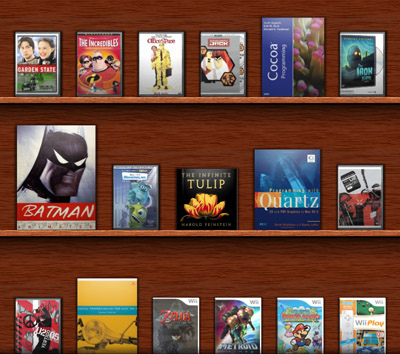 If you double-click this file on another machine, the item will appear in that person's Library. I can have a bunch of DVDs I want to watch sitting in a pile on the desktop, or I can just make a stack (
the new Leopard Dock feature
) out of them.
But it's actually even a bit fancier. Like any file, they can be viewed in the Finder Cover Flow view, and you can get a box shot of the item with a text summary by activating the QuickLook feature. I'd really, really love to show you screenshots of these because they're gorgeous, but third-party screenshots of Leopard UI are blocked by NDA until Leopard is out.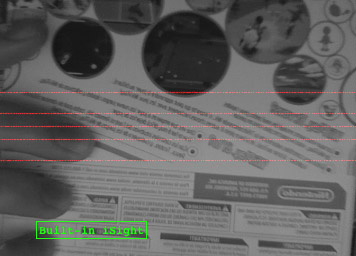 The barcode scanner is drastically faster at detection now — at least it seems that way to me. It makes the process of scanning items in much more enjoyable. There's also a pretty slick easter-egg-ish-thing (feature?) which is actually quite useful. In fact, for some it might be worth the purchase price just for this one aspect of the program (parents in particular).
The big news in Delicious Library 2, though, are the
sharing
features. Rather than just hoarding your collection, you can share it with both friends and total strangers. There are quite a few options for doing that, and we'll take a look at that next time.
For the developers in the audience, one of the most interesting aspects of Delicious Library 2 is seeing how far a first-generation Leopard app can go in upgrading the Mac user experience, even with a small team of programmers and artists.
They don't give out
those cubes
to just anyone, you know.